Welcome to my wedding portfolio, I'm so glad you've made your way here! If you're viewing this page chances are you're looking for a Nanaimo wedding photographer. If so I would be so stoked to capture your day. I help people look gorgeous by using fun and natural posing techniques so they feel comfortable and confident in their photos. My signature style is bright, colourful, and full of joy – just like you! From massive to micro, weddings are totally my jam.
I'm all about the pretty stuff but live for documenting real, vibrant, and authentic moments. I want you to be able to look back at your images in 15 years and be reminded of exactly how you felt in that moment (and how spectacular you looked obviously!). If you need a perfect combo of beautifully posed and candidly captured images of your day then I am totally your girl!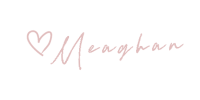 Meaghan was absolutely amazing. She helped us feel so comfortable during the entire day. I cannot express it enough how happy we are with the moments she captured. She truly is amazing and I would strongly recommend her to anybody 100 times over!! Thank you Meaghan! We will cherish these photos forever!! ♡♡♡
Sydney & Sadiki
"We couldn't have asked for a better wedding photographer! Meaghan is so likable and easy to get along with too. We now consider her a friend. Our photos turned out perfectly beautiful and she captured many moments we never would've thought of!"
Jess & Mercedes
"Meaghan was amazing! she captured every moment on my wedding day that I would have wanted. I loved how willing she was to try different sceneries! It is also very important that we have photos of our guests enjoying themselves and she delivered! Thanks for making our wedding day special!"
Robin & Ethan
Check Out a Featured Wedding.
Fill out the form below and let's chat about your wedding today. I can't wait to hear about your plans!
Want To Look Around Some More?
Check out some recent weddings on the blog by clicking the images below.
Worried about looking your best in your wedding photos? I've got you! Sign up below to receive a complimentary copy of my guide: 7 Tips to Rock Your Wedding Photos, and Feel Comfortable in Front of the Camera.