Welcome to my engagment and couples portfolio, I'm so glad you made your way here!  Are you looking for a Nanaimo Engagement Photographer? Whether you are recently engaged, celebrating a big anniversary, or just want to commemorate a special trip to the island, Vancouver Island is the perfect place for you and your love to have your images captured. From rocky shorelines and sweeping views to romantic gardens and ancient forests there are an abundance of incredible locations for absolutely everyone to choose from.    
Check a few of my all time favourite couples & engagement photos below (just click on the image if you would like to have a closer look). I can't wait to hear more about your dream session when you are ready to start planning!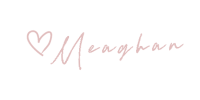 "Our engagement pictures are amazing!! We had them done by Meaghan recently and I literally still can't stop looking at them. She made us comfortable and had such great ideas We both loved your shooting style, which is why it was also fun for us! I can't wait too see the amazing wedding photos you create next year!"
Catherine Bamford
"Meaghan's engagement photos of my fiancé and I are STUNNING. She was a trooper when having to do some hiking and climbing with her camera equipment, and it was totally worth it! Thank you Meaghan"
Angela MacLean
Meaghan has such a professional yet creative take on everything she does! I love our photos and I couldn't recommend her enough. Thank you Meaghan!
Alysia Boudreau
Fill out the form below and let's start planning your session today! 
Want To Look Around Some More?
Check out some recent engagement sessions on the blog by clicking the images below.
Worried about looking your best in your wedding photos? I've got you! Sign up below to receive a complimentary copy of my guide: 7 Tips to Rock Your Wedding Photos, and Feel Comfortable in Front of the Camera.