If you've made your way to this page you may be looking for a Nanaimo boudoir photographer (and if not you definitely should consider it!). Well my friend, you've come to the right place. My name is Meaghan and I have been proudly providing Vancouver Island with a full service boudoir experience since 2012.
I believe that every woman should do a boudoir session at least once in their lives (or better yet – every few years). It's not just a photo shoot, it's a life changing experience. I am here to guide you absolutely every step of the way – from planning your session, positioning you in sexy and flattering poses, making sure your hair and makeup is on point, to helping with facial expressions – I've got you!
Have a look at some of my boudoir image below and when you are ready send me a message through the contact form below. I can't wait to hear from you and help you start planning your session!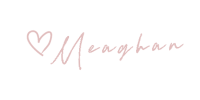 "Meaghan shot my pre-wedding boudoir photos and I couldn't have been happier with them! The environment was welcoming and warm and Meaghan did an outstanding job at keeping me relaxed and comfortable. She also made it fun and made me feel sexy. I will definitely be revisiting her again!"
C.P.
Meaghan made me feel so comfortable and was really great with helping me pose, telling me what looked good and what little changes needed to be made in my stance and similar things. I am in no way a model, so I was a little nervous when I showed up to shoot, but that immediately changed to excitement when we started to shoot. Meaghan is incredibly professional and made the whole thing fun and easy, not to mention my photos turned out amazing! I definitely recommend Meaghan Harvey Photography to anyone wanting to see themselves as the beautiful Goddess that they are. I am a tomboy, and my photos looked like something out of a glamour magazine. VERY IMPRESSED!
G.H.
Meaghan knows how to photograph women for boudoir. I felt nervous on the drive to the shoot, however when I arrived I was welcomed with a warm smile and an air of gentleness that completely rid of any doubt. Meaghan is very smooth. She has a tremendous amount of knowledge on photography; angling, positioning, backdrops, etc... the proof is in the photos. I highly recommend Meaghan Harvey Photography!
M.M.
Fill out the form below and let's start planning your session today! 
Want To Look Around Some More?
Check out some recent boudoir posts on the blog by clicking the images below.